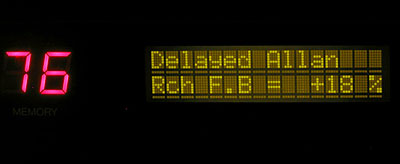 A few days ago, I posted
an excerpt
from a piece of writing documenting some ideas that one Luigi Russolo had 100 years ago, speculating on the evolution of docile, gutless musical instruments into vibrant, clanging, ecstatic noise-sounds. 
I'm rather fascinated to report, after extensive comparisons and testing, that some passages are nearly identical to the 
noise floor
 in Allan's apartment—if it were recorded onto a wax cylinder. 
How perceptions change! Perhaps 100 years in the future, what is a very long delay today will seem almost instantaneous.
Adding some plausibility to that prediction is one of the only constants in the universe: no matter how much extra you think you have, you will always need more RAM.